South Korea is a perfect destination for some amazing food, the sweetest people, tons of culture, and even some modern twists. This is what a 2 week South Korea trip cost us!
We visited South Korea for over two weeks and loved our entire trip there. Even though, we did have a pretty unexpected blip in our trip.
There is so much to see in South Korea but this expense guide covers two weeks in Seoul and all the costs that come with it!
We'll cover what a South Korea trip cost, how much money to bring to Korea for 2 weeks, if South Korea is expensive to travel, cost of meals in Korea, and more!
As a quick note, we are not backpackers, we rarely stay in hostels, and are very cautious with street food. We like to save money where we can, be we certainly spend it on what is important to us.
This is not representative of what you will spend in South Korea, even for the same period of time or season. This is merely an overview of what we spent and some of our tips and reasons for the amounts. Please use it as a guide to your future trip to Seoul, South Korea!
This post is all about what our 2 week South Korea trip cost.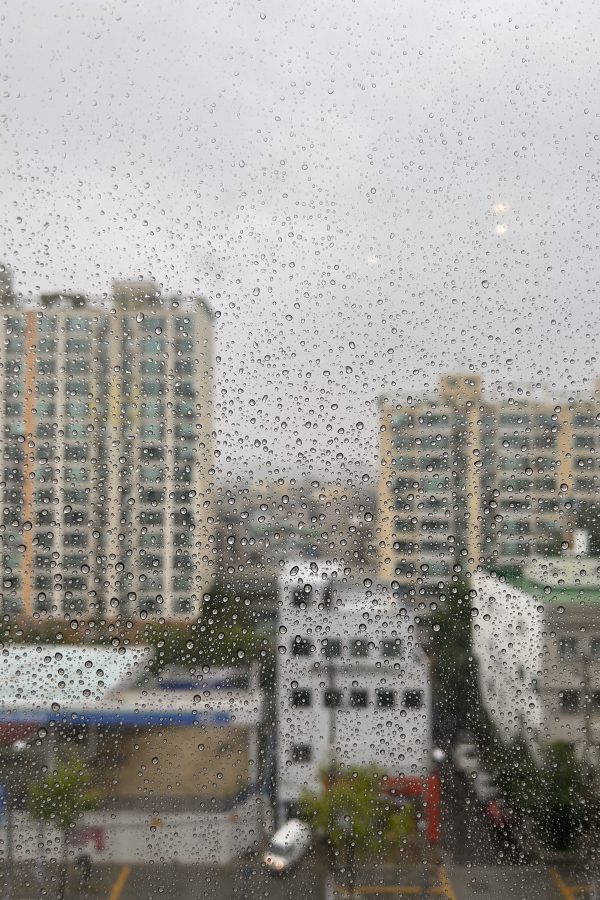 Dates: 08/31 – 09/16/22; 17 nights
In total our trip was 17 days and we ended up spending the entire time in Seoul due to an unexpected quarantine (more on that below). I am going to break down what our quarantine cost us first and then breakdown what 10 days in Seoul looks like so you can get a full idea of what a "normal" trip to South Korea costs.
Quarantine – 7 nights

Seoul – 10 nights
Quarantine in South Korea
We had an unexpected blip in our visit when we tested positive for COVID-19 upon arrival (with no symptoms). We visited in September of 2022 when COVID testing was still a requirement. In fact, testing prior to departure for South Korea and upon arrival was required. Before leaving for South Korea, we tested negative for COVID in Vietnam, leaving us with an unexpected quarantine when we both tested positive on arrival in Seoul.
The restrictions and requirements have changed and likely will continue to change. However at our time of visit, in September of 2022, we were instructed to stay in a government mandated quarantine for the next 7 days. Little other information was given so we did our best and stayed away from as much contact with the outside world as possible.
Here is quick breakdown of what that unexpected quarantine cost us:
Are you covered for your next trip? Whether you're planning a quick weekend getaway or a long-term adventure, SafetyWing has you covered. From medical emergencies to lost luggage, they'll take care of it all. Plus, they even offer emergency response and natural disaster coverage – pretty cool, huh? So next time you're packing up to head out on a trip, don't forget to grab your SafetyWing insurance!
quarantine Accommodations
Total: $676
Average: $96.50 / night
In total, we had seven nights in a quarantined location. Our first hotel was meant to be a one-night stay at a really nice hotel. We got a great deal for the one-night but unfortunately their rate went way up after 2 nights, to the tune of $300/night. We were able to stay for two nights (one originally booked and then extended one night) at the nice hotel. 
From there we had to move to something more affordable. We were able to find a last minute Airbnb that was much closer to our budget though still more expensive. Since we had to stay inside for the week, an Airbnb allowed us more space, a kitchen to cook our own meals, laundry, and windows that opened so we could at least get some fresh air! When we moved hotels we also had to check-in early at the Airbnb and that cost us $25.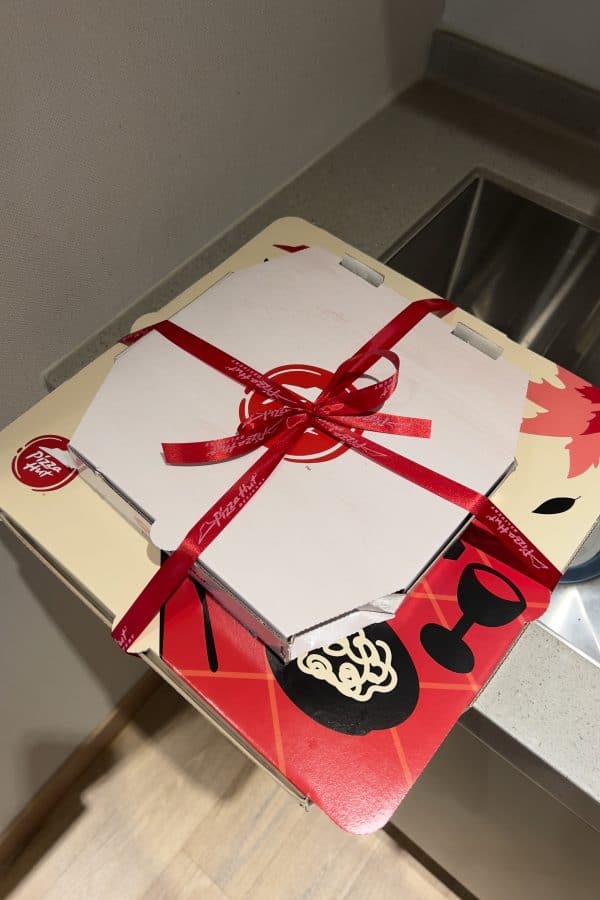 Total: $385
Average: $55 / day
Our first hotel took the quarantine very seriously (as they should) and we had absolutely no contact with anyone. Since we didn't know we were going to be in quarantine, we weren't able to stock up on snacks for the room ahead of time. In fact, we couldn't even order groceries or delivery food to our room per the hotel's policy. That left us with ordering all of our meals on the hotel's room service menu. And it was not cheap. In total, we spent over $200 on just 4 meals from the hotel room service where we shared some meals and we didn't order any alcohol. 
Once we got to the Airbnb, we tried to figure out grocery delivery services. It took us over 7 hours to finally get an order through with an American credit card and US phone number. Once we did it was only for delivery the next day. So we spent $115 on grocery delivery for the week and $30 on a delivery pizza for the first night at the Airbnb. 
quarantine transportation
Total: $17
Obviously, we were in quarantine so it's not like we were traveling around Seoul. But we did have to move hotels during the quarantine process. The only way to really do this safely was a private taxi. Again we didn't really have any instructions or guidance on our quarantine so we did the best we could. It cost us $17 in cash to go 45ish minutes and our hotel helped us to call the cab. 
Total: $91
Since the quarantine was clearly unplanned, we had our entire trip booked prior to arrival in Seoul. That meant that we had a lot to cancel once we couldn't leave for 7 days. We had originally planned to head to Busan, Gyeongju, and Andong after only one night in Seoul. Since we would have to stay in Seoul for the first 7 days, we decided to make our entire trip in Seoul since 10 days was too quick for us to run around the entire country once the quarantine was over.
Luckily, we were able to cancel our train tickets for free after emailing the company minus only the service fee ($13). We also were able to cancel most of the hotels we had book free of charge. Only one hotel held their cancellation fee and we ended up paying $78 for two nights.
Total: +$700
Lastly, we actually were able to claim this on our travel insurance. We've been using SafetyWing for the last year(+) and have loved their support on our travels. They have accident insurance for medical needs but also travel insurance for cancellations, lost luggage, and mandatory quarantine. We were both able to claim $50 per day as per our policy. This could be different for everyone depending on your policy and situation.
It did take a few months, but helped quite a bit with all the unexpected expenses (like cancellations and room service bills). 
Total Cost of Quarantine: $1,170
Total Out-of-Pocket Costs: $470
Are you covered for your next trip? Whether you're planning a quick weekend getaway or a long-term adventure, SafetyWing has you covered. From medical emergencies to lost luggage, they'll take care of it all. Plus, they even offer emergency response and natural disaster coverage – pretty cool, huh? So next time you're packing up to head out on a trip, don't forget to grab your SafetyWing insurance!
10-Day South Korea Trip Cost
Now, on to the good stuff. Our first seven days were spent as we longingly looked outside at the gorgeous weather. Our next ten days, were filled to the brim with as many activities as we could possibly fit. 
Total: $241
We flew directly from Hanoi, Vietnam on VietJet Air. This was a budget airline and charged for our baggage, but we found it to still be affordable and their customer service was wonderful!
Flights will be different for everyone since everyone is coming from somewhere different. However, this just gives a good idea of how affordable it is to fly around Asia once you are there.
Total: $138
Oftentimes, travel entry fees are nothing. You simply get a visa on arrival and go on your merry way. This is especially true for US citizens or one of the most powerful passports in the world. South Korea was easy to enter as a US citizen but it did cost us a little bit. 
This is because at the time we went we needed a South Korea e-visa and COVID tests upon arrival. The e-visa cost us $9 per person but the COVID tests at the airport were $60 each! Super expensive for COVID tests, given the fact that we had just paid $3 each in Vietnam before we left.
Entry requirements can and do change all the time. The best way to stay up-to-date is to check your local embassy's website for the most accurate information. 
Total: $652
Average: $65 / night
Candidly, our budget is $45 a night for accommodations. South Korea, Seoul especially, didn't really fit in that budget. But we were able to make the most of it and find deals here and there. We did end up staying at 3 different properties as we had to move when the deals did. The best way to find deals in Seoul is book ahead of time. The closer you get to the day of arrival, the more expensive it will be. Weekends are definitely more expensive so if you can plan your trip during the week, that's best.
Luckily, there is a great transportation network in Seoul, so you can stay in areas a little farther away and still be able to get around easily and affordably! Also, the level of cleanliness in Seoul was incredible. Even if we booked a lower rate place, it was due to location or the size of the room and never because of the quality of the accommodation or the cleanliness.
Total: $631
Average: $63 / day
Average: $31.50 per person per day
The food in Korea is one of my new favorites. Even though we spent quite a bit on food every day, it was worth it! We ate a few meals that were a little more expensive. Or in the case of our food tour, we just ate 12 meals in one day…
Korean BBQ can be quite expensive at touristy spots (like $100 per person expensive) so be on the lookout for more local places. There are also tons of street food options. The Gwangjang Market was amazing and had some delicious food for cheap. And we met some of the kindest people there!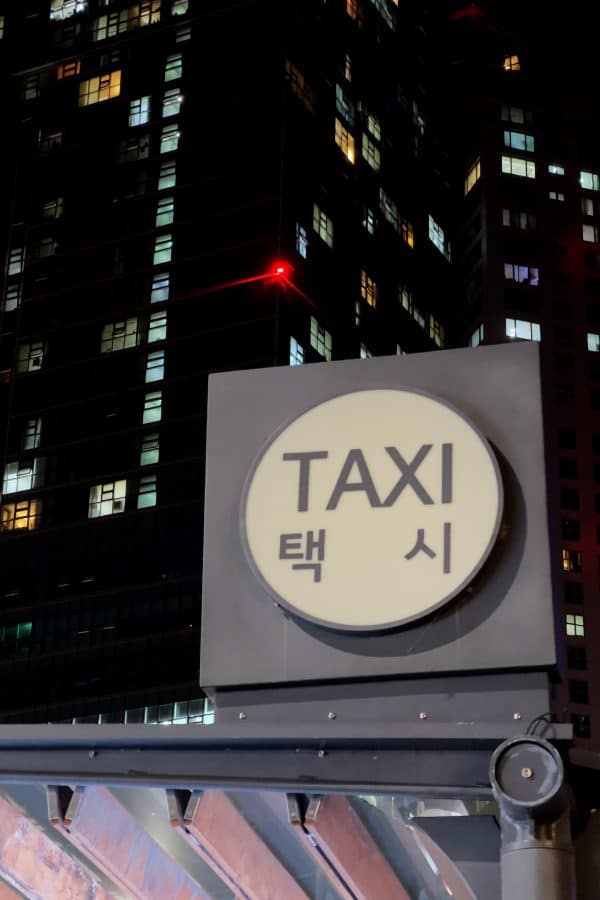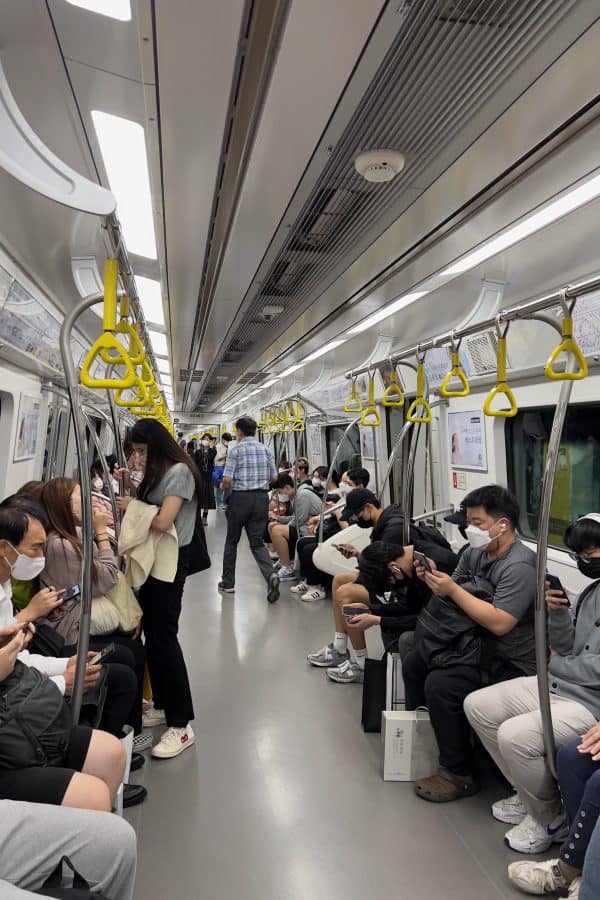 Total: $66
Average: $6.50 / day
We took the public transportation in Seoul as much as possible. It's clean, efficient, and went near enough to everywhere we were looking to go. We even took the train all the way to and from the Incheon airport into Seoul. It was a long trip, but definitely the better option financially. It was also comfortable and if you can get a seat, really not that bad. 
The only times we didn't take the train were when we were out past midnight when they stop running. This surprisingly happened more often than we thought, but there is so much to do even late at night in Seoul! In those instances, we took a cab either by waiting in a cab line or called for a taxi through the Kakao T app and paid cash for the metered price.
Total: $32
We were able to easily enjoy our time in Seoul with mostly free activities. The day we visited the Gyeongbokgung Palace was a free entry day but it normally is 3,000 won (unless you're wearing Hanbok). We visited the Namdaemun Market, saw the closing ceremonies at the Sungnyemun Gate, walked along the Cheonggyecheon, explored Bukchon Hanok Village, and even saw deer at the Seoul Forest Park all for free. 
The only thing we did pay for was our first international baseball game. The KBO (Korean Baseball Organization) game was a blast! I could not figure out how to book tickets online, so we had the concierge at our hotel book them for us and we paid the hotel in cash, much easier. And for only $30 we were able to sit right on the field in the midst of all the action!
Total: $96
Everything was aesthetically pleasing in Seoul which is my kryptonite. I really had to restrain myself on shopping there. However, we did get a few things as gifts for friends and family. We also saw a movie as a date night. We saw Top Gun: Maverick (Nate's new favorite movie) in IMAX for only $25 for the two of us!
want a free Notion itinerary template?
Plan the perfect trip all in one place with this free Notion Travel Itinerary Template. Just enter your info below to join our weekly newsletter and get it sent straight to your inbox!
Total Spend for 10 Days in South Korea
Total: $1,613
Average: $161 / day
Average: $80.50 per person per day
Overall, our spending was definitely higher than our budget. But we fit a LOT into the 10 days we had. Accommodations were a bit more expensive as we had to re-book everything last minute. We tried so much food that it definitely cost us more than it could have. But there are so many free things to do in Seoul and the transportation in the city is amazing. Cheap and efficient!
Overall, we LOVED Seoul and cannot wait to go back and visit South Korea again. Seriously… real Korean BBQ in Seoul is just next level.
Quarantine (7 days): $1,169
Seoul (10 days): $1,613
Flights (from Vietnam): $242
Total: $3,024
Since we did have two totally different halves of our trip (quarantine + exploring), we broke down each section above. But here is our total spend for our 17 days + flights to South Korea!
This post was all about how much our South Korea trip cost. What country do you want to see next?!